About Goldenfuji
After more than 20 years of development, it has been committed to the hard work in the field of high-quality food and continued to pursue innovation in technology and management.
---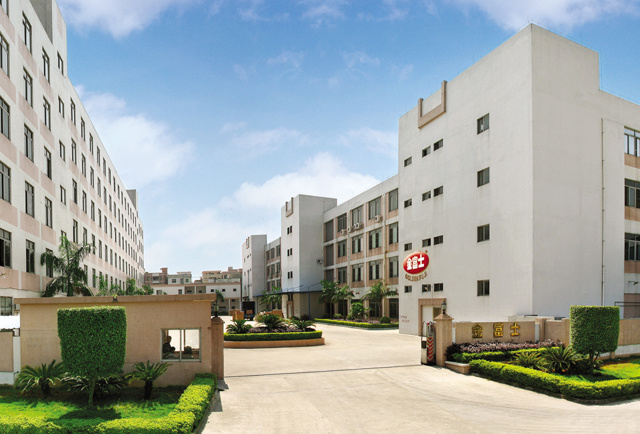 Dongguan Jinfu Food Co., Ltd. was established in 1996 and covers an area of 35,000 square meters. Since its establishment, Jin Fuji Food Co., Ltd. has experienced more than 20 years of development and has been committed to the hard work of high-quality food and continuous pursuit of technology. And management innovation, has now developed into a ten-year-old cake experience, strong food manufacturers, is also one of the earliest companies in Dongguan to open up foreign markets and the largest export food.
Founded in 1996, Golden Fuji is committed to intensive cultivation of high-quality food sector, for people to create a different leisure experience. Whether you are enjoying Golden Fuji stick cake, sandwich bread, or cookies, chocolate pie filling heart, we see, is not only to be met on a tongue you, it is a happy heart you, a wonderful life you !

We know, because there are faithful companionship and support each partner with consumers, Golden Fuji grow from obscurity to renown golden brand. So far, China's brand Golden Fuji designated agricultural production and supply unit, was named Guangdong Province, Guangdong Province, baking industry's most influential brands, Guangdong Food Industry bakery manufacturing 10 companies, Guangdong Province, baking industry top ten enterprises ...... Golden Fuji cookies is award-winning at home and abroad, the products by consumers.

Heart unbounded, boundless extension. Now, the "own brand, independent research and development," the Golden Fuji products are not only selling to Europe, Japan and South Korea, Asia and the Middle East and other overseas markets, the domestic market is still harvest more surprises. From Dongguan to more than 30 provinces prefecture-level city above the city, shop in the sales rate of major shopping centers in the city of more than 95 percent, the country has become the most popular consumer brands. Step by step, our business territory still grow together with you! In pursuit of natural and healthy Golden Fuji , every new research and development, technology research every time, every quality improvement, are derived from our "integrity, quality, service, win-win" deep understanding, just as you are presented with a high per Golden Fuji quality products. The passage of time, faith forever! Firm to create for every consumer healthy, delicious, happy life experience, is Golden Fuji eternal goal! The future, let us together build a new world of snack foods, to share their happiness more on the tongue every day!

Long journey, there is going your way. Healthy and delicious - Golden Fuji!