News Center
After more than 20 years of development, it has been committed to the hard work in the field of high-quality food and continued to pursue innovation in technology and management.
May 6-8, 2015 Shanghai New International Expo Center re-appears
The16thChinaInternationalFood&BeverageExhibitionwillbeheldagainattheShanghaiNewInternationalExpoCenterfromMay6thto8th,2015.OrganizedbyFranceGaomiAiboExhibitionGroupand(China)BusinessDevelopmentCenter,BeijingChinaFoodExpoishostedbyBeijingAibosiaExhibitionCo.,Ltd.ItisthelargestandmostauthoritativeinternationalfoodandbeveragetradeshowinChinaandeveninAsia. Forsuchagrandandauthoritativeinternationalfoodandbeverageexhibition,wemustfullysupportandactivelyparticipate.Thedisplayoftheproductsisneatlyarranged,andthefreshandbeautifulpackagingisveryattractivetothepublic.Awiderangeofproducts,delicious,healthyandnutritious,tomeettheneedsofdifferentconsumers,comeandjoinus!!
---
The 16th China International Food & Beverage Exhibition will be held again at the Shanghai New International Expo Center from May 6th to 8th, 2015. Organized by France Gaomi Aibo Exhibition Group and (China) Business Development Center, Beijing China Food Expo is hosted by Beijing Aibosia Exhibition Co., Ltd. It is the largest and most authoritative international food and beverage trade show in China and even in Asia.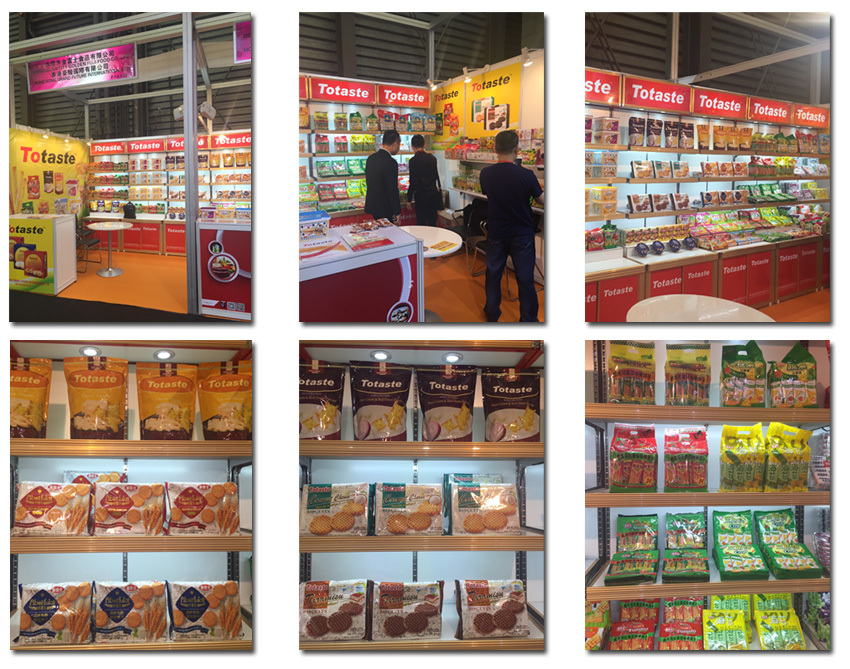 For such a grand and authoritative international food and beverage exhibition, we must fully support and actively

participate. The display of the products is neatly arranged, and the fresh and beautiful packaging is very attractive to the public.



A wide range of products, delicious, healthy and nutritious, to meet the needs of different consumers, come and join us! !